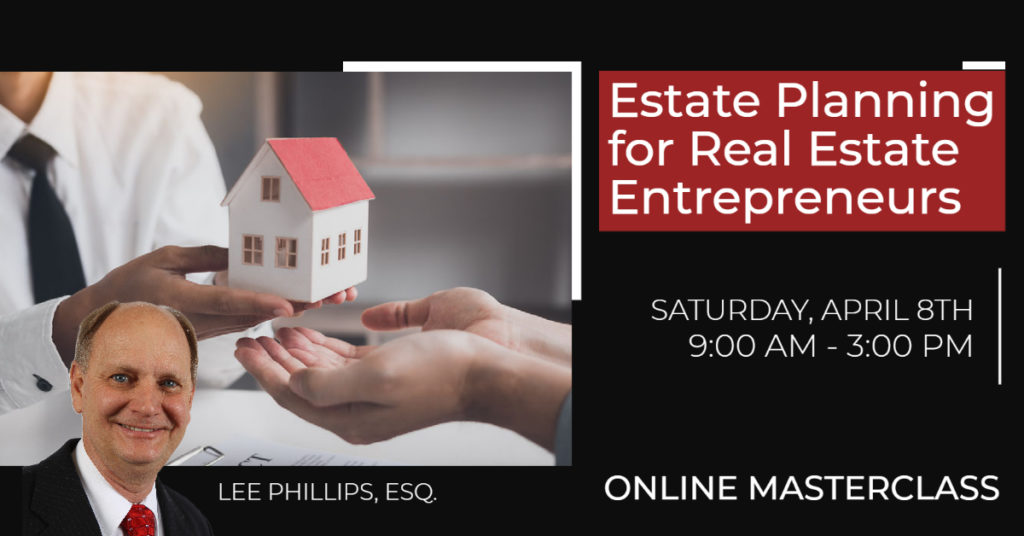 We Don't Like to Talk About it,
But We HAVE TO Talk About it:
Your Estate Plan Needs Your Attention NOW.
 No one wants to think about their death, but for real estate entrepreneurs, it's absolutely irresponsible the leave your poor heirs with a mess of assets (Properties! Notes! Options! LLCs! IRAs! Partnerships!) that they don't understand, can't easily deal with, and may have to spend years untangling when you're gone.
That's why we're holding an online estate planning class specifically for real estate entrepreneurs like you, to lay out the path to passing on your hard-earned assets to the people (and causes) you love with the minimum possible taxes, fees, and, most importantly, hassle.
From the role of trusts and directives to simple things you to do to make sure your heirs even understand what they've inherited, this online intensive has it ALL…
…And yes, you'll get the recordings, too, because you'll want to listen over and over. Check out the amazing agenda, the experienced presenter, and the early registration bonuses and register HERE.